Best-in class Infrastructure
Best-in class Infrastructure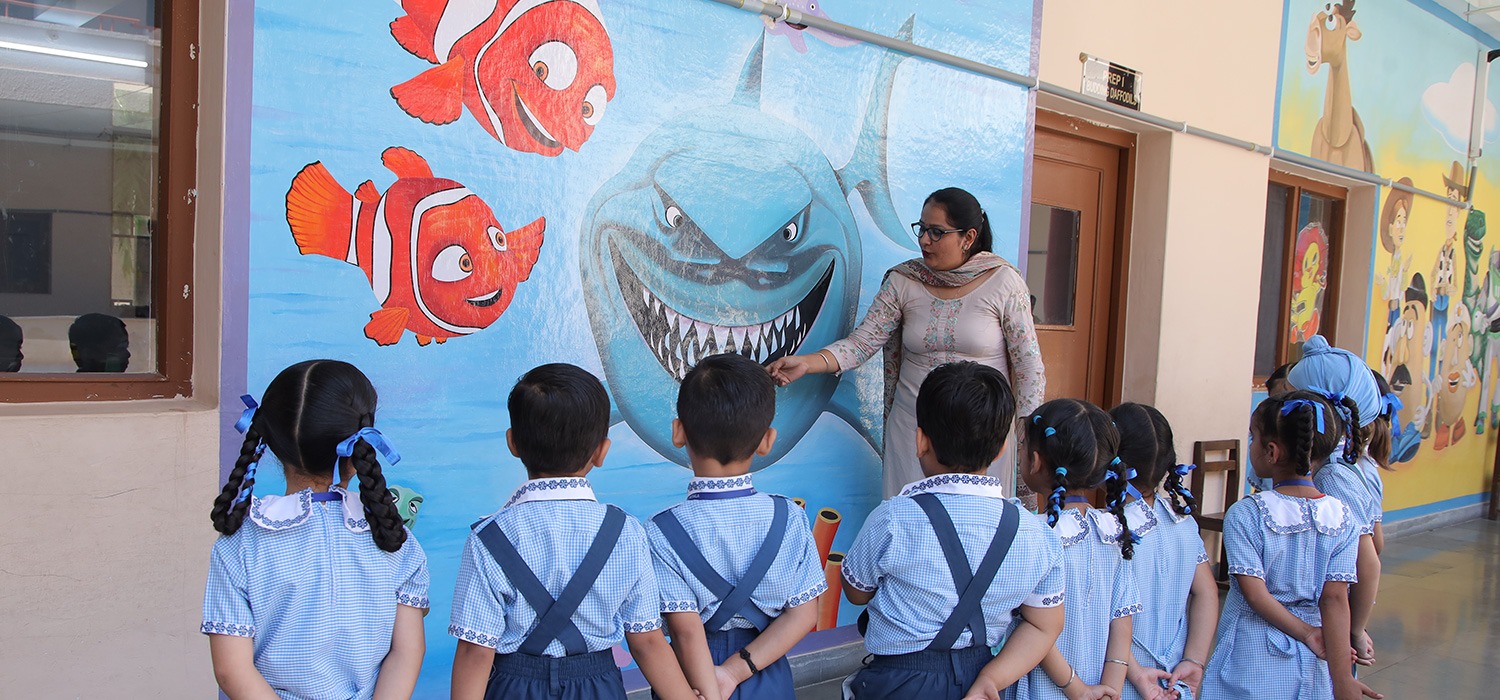 Our school's infrastructure is designed to meet the needs of today's youth. The walls of our school campus are decorated with vibrant colours and decorative pieces to create a comfortable and enjoyable environment for our students. Our focus is on providing a platform that enhances our students' skills and builds their confidence, so they can become successful and confident individuals. We are dedicated to creating the leaders of tomorrow and are committed to achieving this goal.
Kaintal Prep School has the latest infrastructure to provide the best education to students. The school ensures the holistic development of students by involving parents in their academic growth. 
The classrooms are spacious, well-lit, and equipped with interactive whiteboards. 
Our school maintains a high teacher and pupil ratio with small class sizes to cater to individual needs. 
Kaintal Prep School has a dedicated area for art, water and sand, and a secure outdoor play area. 

Our school provides a safe, secure, happy, and stimulating environment. 

Children participate in various activities, assemblies, and concerts. 

Our  teachers are well-qualified and experienced, and the school maintains a generous teacher: pupil ratio. 

Kaintal Prep School operates an open-door policy to facilitate communication between parents and staff. 

Our school actively encourages cooperation between home and school. 

Parents receive written reports on their child's progress at the end of each term.