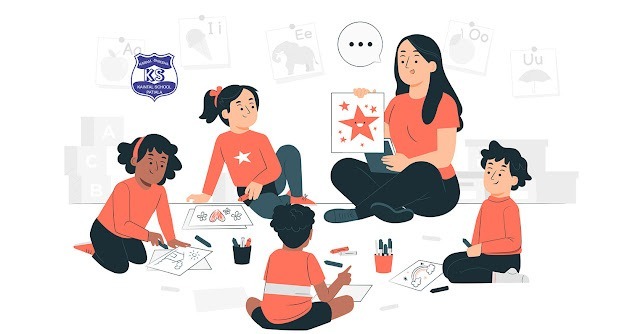 5 Effective Strategies for Involving Kids in Their Own Learning
What is the first lesson for teachers who want their students to understand, remember, and apply new information? You must first recruit their curiosity, according to Whitney Rapp and Katrina Arndt, authors of the inclusion book Teaching Everyone. Finding ways to make learning "relevant, authentic, and important" in students' life is one way to accomplish this.
In today's post, ICSE Prep School in Patiala will show you how to actively engage your students and make them feel personally linked to their study by following five simple steps:
Make a link between what you're teaching and real-world scenarios.
Making ensuring the information speaks to pupils is one of the most effective ways to engage them in their learning. These ideas, derived from Belva Collins' Teaching Everyone and Systematic Instruction for Students with Moderate and Severe Disabilities, will help you relate your teachings to real-life situations for your students:
Select materials that are culturally appropriate.  
Students who do not see representations of their own cultures in texts are more likely to lose interest in school-based literacies, according to the National Council of Teachers of English. (In this extract from Teaching Everyone, see how one new teacher learnt this important lesson.) Have your pupils fill out a quick survey on their outside interests, and use the results to help you arrange your lessons. This will help your students see the connections between what they learn in class and what they learn outside of class.
Make use of real-life examples. 
Talking about how they can use the subject in real life is an easy technique to make pupils feel intimately linked to what they're learning. Collins advises that teachers illustrate how kids may apply arithmetic ideas to help them manage their personal finances, meals, and daily schedule in Systematic Instruction for Students with Moderate and Severe Disabilities.
Make a connection between learning and routines. 
Routines in the classroom can also help to encourage learning. During bathroom breaks, for example, a child can be taught science principles (body parts, hygiene and illness prevention, water conservation), reading (bathroom signage), antonyms (hot/cold, left/right), and math (counting).
Journaling. 
Journaling is no longer exclusively for language arts students. In the science lab, geography class, and beyond, having students write down their thoughts and questions is an engaging and enlightening exercise. Challenge your child to complete quick writes before, during, or after sessions, in which they write a short paragraph expressing their opinions on the topic or any queries they may have. Writing down their thoughts is a terrific method to get kids to think about the content more fully.  You'll also get to know your students better, gain a better understanding of where they are on their learning journey, and form stronger bonds with them.
Don't have time to mark all of the entries? Have students select their best work for you to review each week as we, one of the Top ICSE Schools in Patiala does.