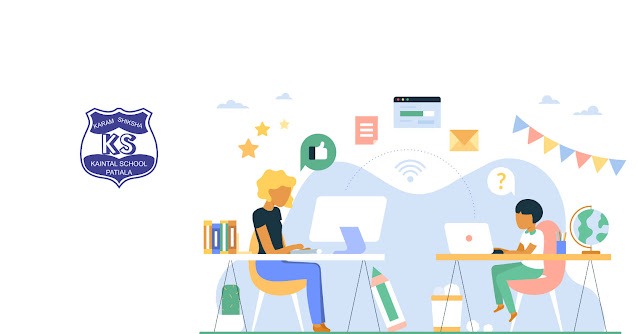 5 Powerful Strategies for Teaching with Bloom's Taxonomy
COVID-19 pandemic has disrupted the whole world with complexity and ambiguity. To embrace this time productively, educational institutions need to ensure that the students possess the creative problem-solving mindset and cognitive ability to boost the understanding level and intelligence. Bloom's taxonomy is a potent tool and methodology to transform teaching and learning. By design, it emphasizes the cognitive events in the mind of a child.
As the ICSE Prep school in Patiala, we believe that the use of Bloom's Taxonomy in the classroom can make a significant shift in the mindset of the students required in the 21st century. Let's look at five strategies for teaching with Bloom's Taxonomy.
1. Use Every Level
The lower levels of Bloom's Taxonomy are about recalling facts and basic concepts, but memorization can reduce the cognitive load on a student. There is nothing wrong with the lower levels of Bloom's Taxonomy but in reality, the broader and more diverse a student's knowledge background and schema are, the more fluidly and intelligently they will be able to transition across the various levels of Bloom's.
2. Use Bloom's Spiraling
Bloom's Spiraling is the process of starting at lower levels of Bloom's and then progressively increasing the level of thinking. Bloom's Spiraling is used to frame a lesson, assessment or even a project-based learning unit in such a way that it meets the needs of even the most advanced understanding level and becomes a kind of pathway to guide the learning process itself.
3. Use Technology to emphasize specific levels
The highest level of Bloom's Taxonomy – "Create" requires students to use innovative or inventive thinking. Using digital technology can help students in accessing different strands of a given assignment at their own pace, increasing knowledge bank and thinking and offering strategic input according to their readiness or background knowledge and relative expertise.
4. Let Students Lead
Let students lead by allowing them to bring their ideas to the Bloom's framework. BYOM (Be Your Own Master) allows students to start any learning experience on somewhat solid ground.
5. Plan Project-Based Learning sequences
Planning PBL sequences using Bloom's Taxonomy can help students create new strategies by analyzing the cause/effect of various components in the system and challenges following with the evaluation of the effectiveness of the existing system.
Kaintal Prep School is one of the top ICSE schools in Patiala where each child's uniqueness is respected and provided with the opportunities to invent, experiment, grow and take risks while having fun and learning.