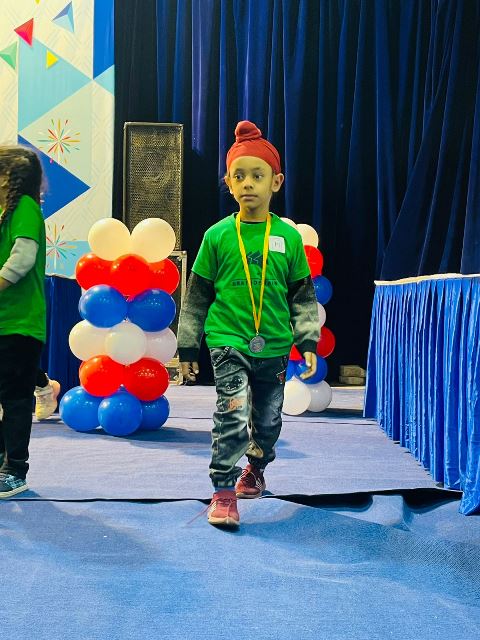 🥇🌟A proud moment for Kaintal Prep School! Congratulations to Harnavbir Singh, a student of Class Prep-II, for winning the gold medal in the State level Abacus Competition held on November 19th, 2023 at Ludhiana.
Harnavbir's achievement is a testament to his dedication, hard work and exceptional skills in mathematics. We are immensely proud of his efforts, and his incredible performance at the state level competition has made our school and community proud.
We applaud Harnavbir's outstanding performance, and it is an honour to have such a brilliant and talented young mind as a student of our school. Well done, Harnavbi.