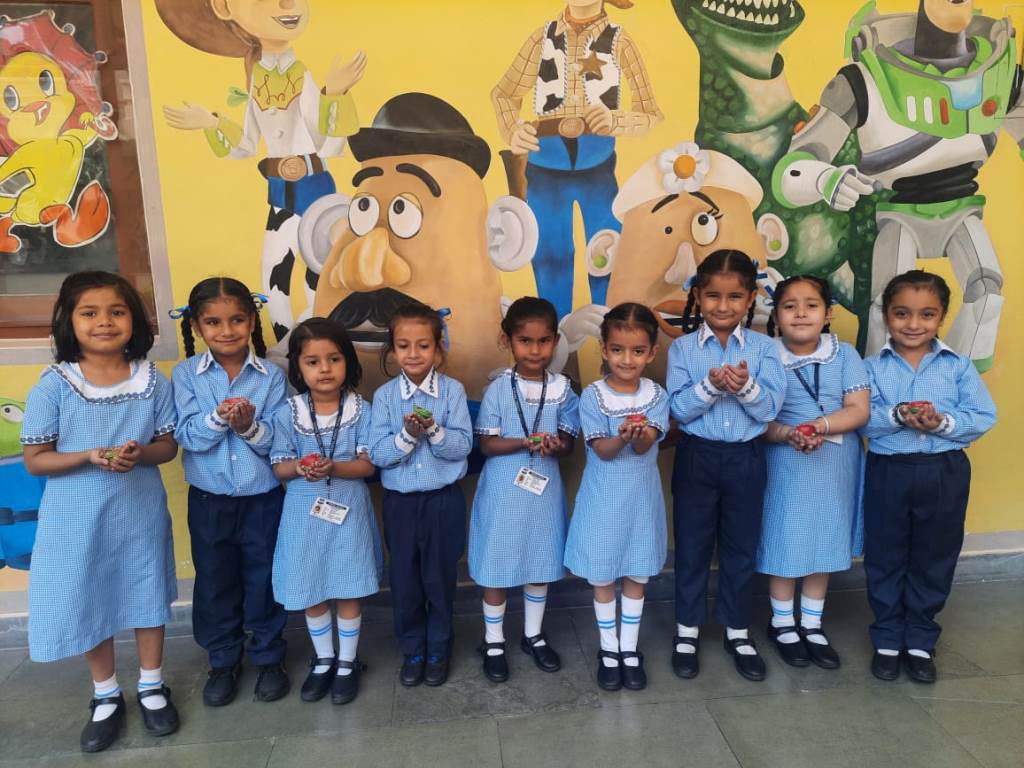 Divine Deepawali lights up the lamp of inner ecstasy and sparks hope and positivity. The lighted diyas signify the victory of light over darkness and knowledge over ignorance. Festivals allow us to exchange greetings, share happiness and affection and show gratitude to our family, friends and fellow beings.
>On October 20, 2022, Kaintal Preparatory Wing and Class I students illuminated the festive aura at the school with unmatchable energy, smiles and warmth. The students did an activity of decorating earthen diyas. Decorations are incomplete without traditional Rangoli. Kaintal Preparatory Wing was decorated with exotic Rangoli patterns. May the blessings and beaming smiles be always bestowed upon them.
Kaintal Prep wishes you all, A VERY HAPPY AND PROSPEROUS DIWALI. Let's celebrate the light, hope and goodness around us.