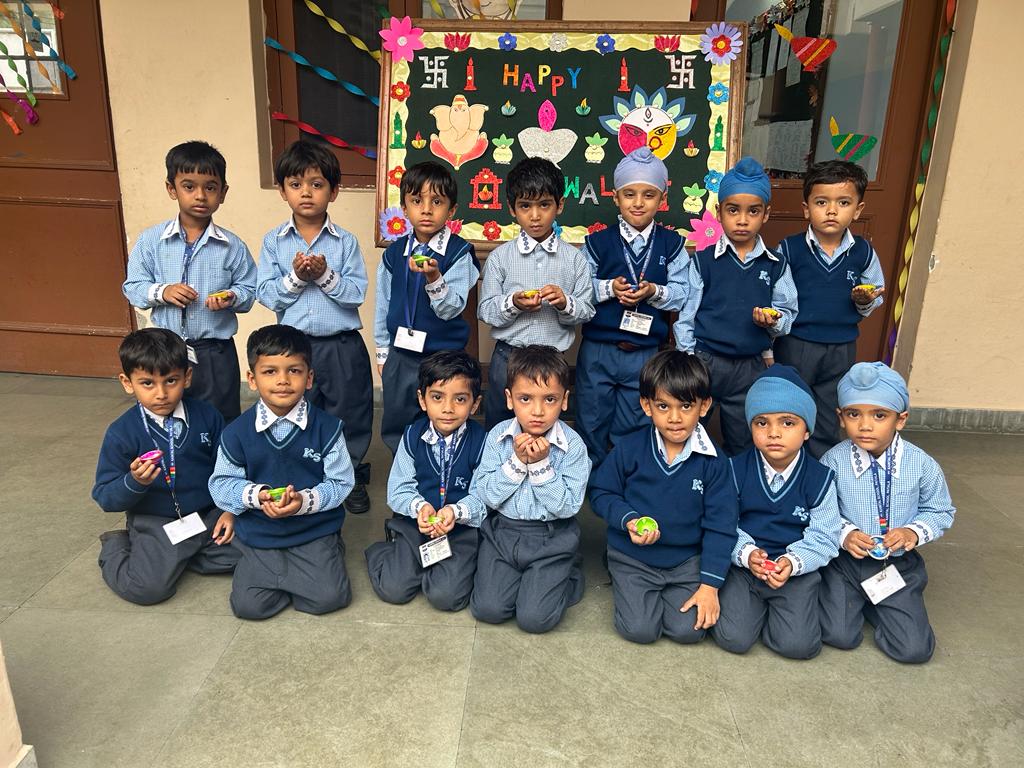 ✨🪔Diwali festivities were in full swing at Kaintal Prep School, lighting up the spirits of our little stars! Our students enthusiastically participated in a delightful Diya Decoration activity, adding their own creative touch to the festival of lights.
The entire school gleamed with vibrant decorations and a joyous aura, capturing the essence of Diwali. The colourful rangoli and diyas adorned every corner, spreading warmth and happiness. The enthusiasm and involvement of our students made this celebration truly memorable.
The Diwali celebrations not only allowed our students to showcase their artistic talents but also taught them the value of teamwork, cultural significance, and the importance of spreading light.