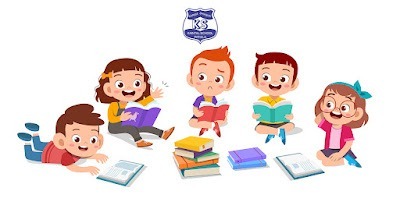 Help Your Child Maintain a Healthy Self-Esteem
When it comes to healthy child development, maintaining good self-esteem is considered one of the most important characteristics. Developing positive self-esteem in your child also works as a protective factor for the good social, mental and emotional health of a child. Moreover, it can also work as a buffer in some difficult phases of your life. So, it is obvious that cultivating self-esteem in your child is indeed necessary. There are some small as well as effective ways that can positively impact your child's self-esteem as suggested by Kaintal Prep, the best ICSE Prep School in Patiala.
How to Help Your Child Foster Self-Esteem?
Self-esteem is all about appreciating your self-worth and importance, taking responsibility for your actions along with showing respect and care for others. Simply put, people with healthy self-esteem generally possess a positive outlook. It is proved that children with positive self-esteem are more enthusiastic, creative, friendly, and happier than other children those are with low self-esteem. Now you can understand how it is important to grow positive self-esteem in your child.
So, as a parent make sure you put an effort to help your child grow healthy self-esteem by practicing the following effective ways:
Healthy Attachment: Developing positive self-esteem in your child can start as early as your child's birth. It is because the moment a child is born, he/she develops an attachment with you. Then it grows and develops day by day with your love and good care. When a child feels loved and valued, they become more self-confident.
Focus on Your Child: It is important to show interest in your child's activities, listens carefully to what they tell to you, and take the role of a guide to solve their problems.  Most importantly, make sure you show your child lots of love and acceptance.
<p " role="presentation">Enforce Certain Rules: You must enforce clear rules according to your child's age and developmental stage. When you are restricted to do something, make sure you are also explaining the consequences of doing such things. This will help your child make their own decision.

Be a Role Model: Be an example for your child by showing them the true meaning and value of good manners. Show your child the rewards of patience, model how you accept challenges, etc.
Conclusion:
Kaintal Prep, one of the top ICSE Prep Schools in Patiala always focuses on creating a safe, and healthy school environment where a child can feel comfortable secure, and happy and can develop positive self-esteem.