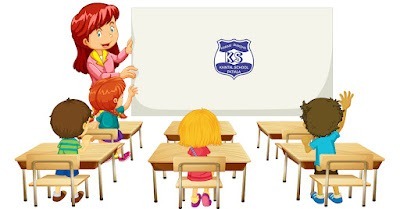 How to Help Your Child form Complete Sentences
It seems very interesting when children start combining words to form little sentences. As a parent, it is obvious that you feel very excited to see your child trying to express his/her feelings and thoughts through simple sentences. This is a very crucial phase in your child for language development and makes sure you are taking an initiative to encourage your child to develop their sentence formation skill.
Kaintal Prep, the best ICSE prep school in Patiala always focuses on a child's sentence development skills no matter whether a child is developing typically or has a language delay and always encourages the parents to do the same.
Tips to Help Your Child Form Complete Sentences:
Use Short and Precise Grammar: It is important to talk with your child in proper sentences, rather than simplifying their languages. It is because when you will use shorter and improper sentences, they will adopt this style. So, when you speak with your child, it is recommended to speak in well-formed sentences. For instance, instead of saying "Want chocolate?" you should say the full sentence "Do you want chocolate?" It does not mean that you have to add extravagant words or phrases in your sentences, but make sure you keep your sentences short and simple while maintaining the proper format.
Use a Bit Longer Sentences: Usually, children can understand more than they can say. It simply means that though your child cannot say longer sentences, it does not mean that they can't understand a bit longer sentences. So, you can easily use longer sentences especially when you are giving instructions to your child.
Talk about Your Child's Interest: You can help your child form sentences simply by talking about whatever has caught their attention. It will work like a magic and you will be surprised to see that your child is trying to build sentences with interest to express their opinion about the topic.
Don't Correct Your Child's Mistakes: Commonly, your child will make mistakes while combining words to form sentences. But make sure you encourage your child for his/her effort instead of correcting your child's mistakes. What you can do is repeat the sentence using the correct form to your child.
Conclusion:
These are some simple but effective tips suggested by Kaintal Prep, one of the top ICSE prep schools in Patiala to help your child improve his/her language development skill.