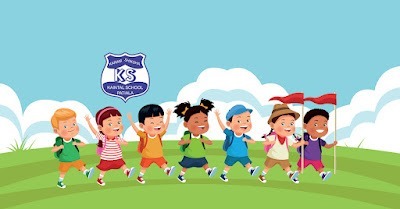 How to Help Your Child Prepare for a Field Trip?
Field trips or popularly known as excursions play a crucial role in a child's education. It is because field trips can make your child aware of the outer world. Trips are a great way to spark a sense of exploration in children. Moreover, it can help your child socialize, engage in communication, and navigate different geographical locations. So, if your child is preparing for a field trip, you can help them make it more exciting so that he/she can learn new skills, and observe new things.
Kaintal Prep School, the Best ICSE Prep School in Patiala always encourages students to explore the outside world by arranging an excursion for the students to help students feel more energetic and lively.
Effective Tips to Make Your Child Prepare for a Field Trip:
Get the Basic Information before Going: As a parent, you must give your child basic information about the purpose of the field trip. Make sure you inform about everything from the day of the departure to the day of arrival.
Pre-packing & arrangement: Help your child arrange all the necessary things before the trip to avoid the last-minute chaos. Make your child aware of the necessary things that are required for the trip such as money, medicines, documents along with other accessories and clothes.
Choose the Proper Cloths: Help your child choose the right clothes by considering the weather, place, and activities of the place. Make sure your child packs comfortable clothes and avoid overpacking. For instance, if you are going to a hot and humid region, select light-colored clothes, again if you have chosen a rainy season for the trip, pack a raincoat or umbrella.
Discuss with Your Child: Prepare your child for the upcoming field trip by talking to him/her. In addition, it is necessary to teach them practical skills and life lessons, how to behave in public places, and how to choose friendly people. Teach them that they should straightforwardly report any problem to their teachers during the trip.
Sleep before the trip: Help your child to have a tension-free good night's sleep. It will help them ease out the tension and feel relaxed. They will wake up full of energy and freshness to begin their journey.
Go through the above checklist before you prepare your child for a field trip as recommended by Kaintal Prep School, one of the Top ICSE Prep Schools in Patiala. Field trips are a great way to break the monotony of studies, learn about the culture and explore new places.