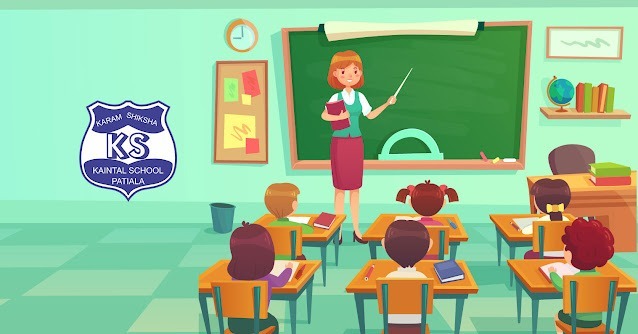 Importance of Discipline in the Life of a Student
Discipline is one of the most crucial behaviors that can help you gain success in life. With the ever-increasing distractions occurring around, it becomes difficult for a student to remain focused. In a student's life, discipline means following the rules and guidelines to maintain orderliness. It is vital to maintain and follow discipline to be more productive.
School is one of the places that teach discipline to students. This early integration of systematic orderliness will help students navigate life with ease. At Kaintal Prep School, we focus on instilling the value of discipline in the early stages of a student.
Benefits of discipline in a student's life
There are numerous advantages that a student can gain from the following discipline. At the best ICSE Prep School in Patiala, we instill discipline in students.
One of the most vital facets of discipline is focus. When you are disciplined, you remain focused. With focus, you can complete your goals on time. That will help you to achieve more milestones. If you are not disciplined, you will find it difficult to concentrate on your studies.
Following discipline can aid in excellent time management for students. For example – if you complete the homework or assignment with focus, it is possible to complete it on time. Here, you can solve the issue of time wastage. Being undisciplined will lead to being distracted, which will cause wastage of time.
With discipline, students can complete their studies and enjoy their personal lives with ease. If you know that there is no pending work, you can be relaxed and happy. As a result, you can lead a stress-free life. Making sure that you follow a well-structured plan will prevent you from feeling panic and anxiety.
Development of confidence
Another thing that you can gain from discipline is a positive attitude. This will, in turn, build confidence in students. With confidence, it becomes easy to remain active in different aspects.
A student following discipline rigidly can build a strong character. This will help them to navigate life beyond their academic career. Moreover, the discipline also helps in keeping a student motivated. This helps them deal with the difficulties that come with being a student. It is vital to keep the spirit alive without feeling stressed or depressed.
Development of self-control
Discipline indeed helps to build self-control. As a student, harnessing the power of self-control is extremely important. For instance, you might not like how a teacher or older person speaks to you. Here, you need to excise sell-control and stay silent or answer politely.
These are the advantages that students can get from being disciplined. To set on the path of success, students must cultivate different life skills like discipline. Without it, chaos and disruption can make your academic career unstable. Kaintal Prep School, one of the leading ICSE affiliated schools in Patiala, will help in this.