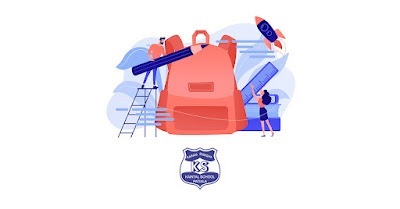 Pre-School Preparation for You & Your Child
There is no denying the fact that starting preschool is a big transition for a child as well as parents. It is because preschool marks the beginning of a new phase in a child's development which sets the path for later school success. But this transition not always goes smoothly and easily. The majority of parents find it challenging to emotionally prepare their children for pre-school especially when you and your child are feeling a mix of emotions such as excitement, apprehension, and even sadness.
Kaintal Prep, the top ICSE prep school in Patiala recommends some useful tips to help you and your children to make this transition the most exciting one. After all, preschool is a time of tremendous growth for a child.
Some Fun Ways to Prepare Your Child for Pre-School:
Read on to find out what you can do to help your child prepare and settle in pre-school well:
Visit the School: Once you have found the right preschool for your child, talk to your child about how exciting it is to be there. You can tour the school to make your child feel relaxed and familiar with the school building.
Act it Out: You can pretend play to prepare your child for pre-school. Pretend you are going to school hanging up your backpack, playing games and reading stories at school, and doing a lot of fun activities with friends in school. Again, you can also use puppets to roleplay. Thus, you can teach your child a few fundamental social and behavioural skills to your child.
Express & Acknowledge Feelings: Starting preschool is no doubt an exciting phase for both of you and it is very normal to have a feeling of anxiety. Make sure you encourage your child to express those feelings and listen carefully. Thus, you will understand what is going on in their mind and acknowledge your child's fear about starting school. Now you can give them the necessary support to make them feel relief.
Shift Your Routine: Starting schooling means a huge change in the routines for both of you. So, it is important to make any necessary changes in the routine before the first day of school. It is good to develop a consistent routine a few weeks before the first day of school.
Conclusion:
These are some effective tips recommended by Kaintal Prep, one of the leading ICSE prep schools in Patiala to help you and your child make the pre-school transition much smoother.