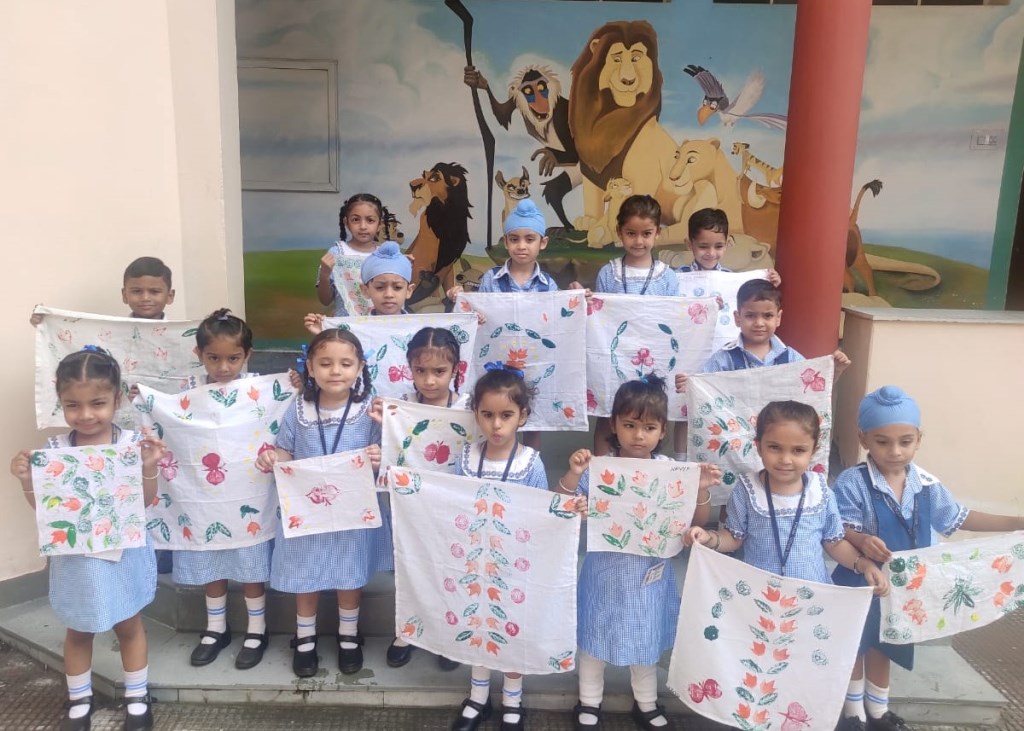 Vegetable Printing Activity
Ideas and creativity spring up from curiosity. Creativity blooms best when there are no fears of going wrong and is unencumbered. Activities done at school ought to be resourceful and innovative.
The Vegetable Printing Activity is one such activity that amuses and arouses the child's interest in seeing humble vegetables create artwork. Preparatory Wing and Class 1 students on 23rd September engaged in an art activity of Vegetable Printing. They used cut vegetables like onion, ladyfinger, potatoes, etc. Children used cut vegetables as a stamp and printed beautiful patterns of flowers and leaves.