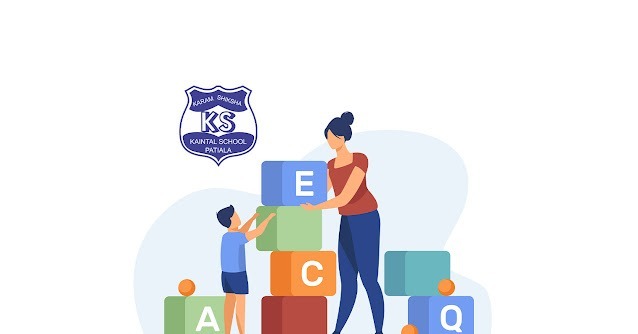 Why Game-Based Learning is Important for Students?
Several types of research prove that using games in teaching can help students increase their interest, concentration, participation, and motivation for learning. Game-based learning is not a new concept. Instead, it is an age-old technique. Games were equally prevalent in traditional classrooms, and their popularity continues today. The only difference between the traditional and modern ways of game-based learning is the shift from physical gaming to the use of digital devices as the medium of game-based learning. But both are equally effective in achieving educational goals.
Kaintal Prep School, the best ICSE Prep School in Patiala, make learning fun by introducing game-based learning in its curriculum and encourages parents to follow the same while helping their children learn different tasks.
Top Benefits of Game-Based Learning:
As a parent, you can help your child achieve their learning objectives through game-based learning, whether you use the traditional method or follow the latest digital techniques. Both can positively impact your child's learning ability. How? Let's find out:
Helps in Problem-Solving: Game-based learning can help students solve problems by fostering skills such as understanding causation, logic, and decision-making that will help them face any difficulty in their lives.
Encourages Critical Thinking: According to studies, game-based learning helps students think critically. Simply put, game-based learning fosters independent beliefs while also providing opportunity for guided reflection.
Increases Student Engagement & Motivation: Game-based learning, particularly digital game-based learning, is created in such a way that it includes various features into the instructional design, such as feedback, choice, and cooperation, so students become more interested and motivated to learn.
Boosts Self-Confidence: There is no denying that game-based learning boosts students' self-confidence to some level. It is because game-based education will help your child grow confidence with the advancement of different levels.
Offers Better Conceptual Knowledge: Studies suggest that game-based learning can help children increase their conceptual understanding of a topic by 11%. It is better to encourage your child in interactive game-based learning to promote quality.
Sharpens Memory: It has been proven that game-based learning is successful, with children's memory sharpened by 90%. Yes, that's true. Game-based learning, particularly visual learning, reduces a child's learning time, allowing students to grasp concepts more quickly.
Being one of the Top ICSE Schools in Patiala, Kaintal Prep School utilizes effective ways to inspire learners to develop skills and build an emotional attachment to learning and subject matter.