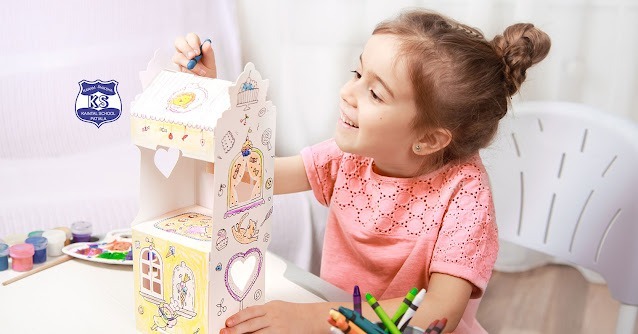 Why Should You Encourage Students in Creative Activities
Do you want to see a complete development in your child? Let's make the thing clearer. As a parent, you must find some essential skills in your child that can help them to succeed on their academic pathway and in their life. Surely you look for these skills in your child. But it does not always come naturally in your child, rather you have to involve your child in some creative activities so that they can open their creative wings of thinking, discovering, exploring, and expressing them in the most approaching manner. Kaintal Prep School, the best ICSE school in Patiala believes in the power of creative learning which includes music, dance, art, drama, etc, and also encourages their students to learn a creative form besides their academic study. It is because; the benefits of creative activities for students are endless.
A Brief Overview Of Creative Activities:
Before you look at the benefits of creative activities in the life of a student, it is important to get a clear idea about the creative activities that your child will love.
Art & Crafts: It includes drawing, crafting, playing with textured paint, making clay models, and many more.
Drama: Drama is such a creative art that a child will love to play. It will also give you pleasure as a parent.
Music & Dance: If you think that your child is more interested in music and dance than the other art forms, you must help them to find an environment for them.
What Are The Importance Of Creative Activities For Students?
If you encourage your child to try out new things and develop a passion for them, it will help your child to grow intellectually, physically, emotionally, and socially.
Physical Development: If you encourage your child in some creative activities such as arts, music, dance, craft from the very childhood, it will help the child to develop their senses most properly. It will help develop fine motor skills, more control, and coordinating power. They learn how to use their senses while connecting with the environment and connect with their surrounding things. For example, if you involve your child in music, then they will learn how to hold the musical instrument and how to coordinate the senses according to it.
Intellectual Development: Creative activities help children to develop critical thinking and problem-solving skill. So, when they will grow up. These skills will help them to do better in their academic field. This is why Kaintal Prep School Patiala always suggests the parents involve their child in any of the creative fields from a very early age so that they get the benefits in their entire life.
Social Development: As a parent, you must want your child to be a good human being by developing good manners with others. So, being together in a creative environment will help your child to share and interact with each other. So your child will be able to develop their social skills such as communication, sympathy, love, respect, etc.
Kaintal Prep School, one of the best ICSE schools in Patiala organizes several cultural functions and encourages the students to participate actively.